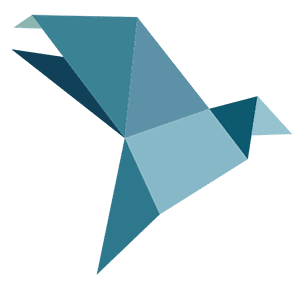 Finland Prides Itself in the World's Most Efficient Healthcare System
At the forefront of rethinking healthcare and pushing innovations
Finland is known for its high levels of education and quality of life because of the Nordic welfare system. The strong public sector supports medical and healthcare services. Most social and healthcare is organised publicly by the government, hospital districts and municipalities. The Finnish healthcare system is considered the most cost-effective in Europe.
We pride ourselves in our high standards and know-how in the healthcare sector: the country is ranked the best place in the world to benefit from new information and communication technologies. The Finns are highly educated, technologically savvy, skilled in languages and honest. Here you can be assured of working with reliable and competent people.
The proof is in the indicators
Finnish healthcare can be considered a success because of several indicators. Due to public health interventions and progress in medical care, there has been a remarkable improvement in life expectancy (84 years for women and 78 years for men, 2012). Impressive results have also been achieved regarding rates of infant and maternal mortality, which are also amongst the lowest in the world.
Satisfied customers
The quality of service in Finnish healthcare is considered to be good; according to a survey published by the European Commission in 2000, Finland belongs to the top five countries in terms of satisfaction: 88% of Finnish respondents were satisfied, compared with the EU average of 41.3%.
Emphasis on research
Finnish medical researchers contribute to international medical research and towards developing innovative technologies. Clinical research is carried out in both hospitals and research institutes. Finnish research groups have achieved many breakthroughs in diagnostics and the treatment and prevention of cancer, cardiovascular diseases and neurological conditions.
The best healthcare systems in the world
Finnish healthcare companies offer a wide range of top quality products and expert services – everything from diagnostics, treatment, care and rehabilitation, to technology, devices and software, to health consulting, management, education and training. Helena Medical Group is here to help you find the right specialist for you.
Safety first
Finland was named the safest country in the world according to a 2017 biennial report from the Geneva-based World Economic Forum.
There are no major safety issues in Helsinki, as long as you are aware pickpocketing does happen, and there are a couple of shady spots in Helsinki which single Finland travelers may want to avoid at night.
The countryside is practically crime free.
Leaders in digital health
Finland is a creative and innovative nation that has a unique and isolated gene pool.
Combined with technology, government and legislation that aim at providing the best possible healthcare to every citizen, the healthcare system is one of the most innovative in the world.
Clean and green
According to the EPI index (Environmental Performance Index) for 2016, Finland is the world's cleanest and greenest country.
Finland's air, forests, lakes and drinking water are exceptionally clean by global standards.
More than 80% of Finland's lakes are either good or excellent in quality. Also the air quality in Finland is good, because we are situated far from major sources of emissions and our own emissions have been successfully curtailed.
According to WHO, Finland has the third cleanest air in the world after Canada and Iceland.